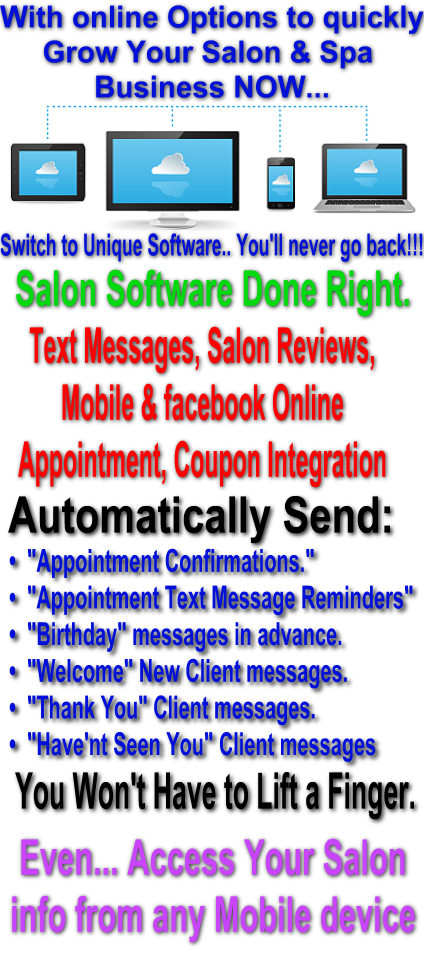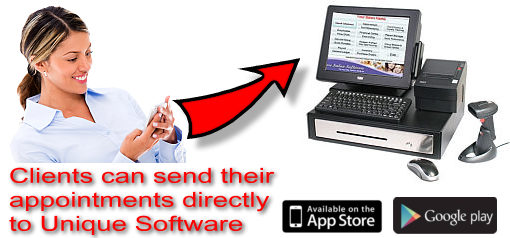 Do It The Easy & Affordable Way
... Get Started Today!!!
It's A Manager..It's A Secretary..It's A Bookkeeper


Your client leaves your salon looking radiantly beautiful. Ready to conquer the world. Convinced that you're terrific! But now the paperwork. The part you used to hate. Well, not anymore. With your new Unique Salon Software, you're in complete control of your salon - effortlessly. It's almost too good to be true. The Salon System asks a few questions, you fill in the blanks, click and incredibly, there it is!



At Unique, simplicity is the mother of invention. We started out with a very simple idea. To make a Salon Software that has lots of features, but very simple to use...So simple you don't have to keep one eye on the screen and one eye on the instruction manual. So simple you don't need a degree in computer programming to operate it! So simple it even makes a non-typist comfortable at the keyboard.